We are affiliated with the IUGS and are strongly related to the Commission of Geoscience Education.
[RFG2018 Video Contest]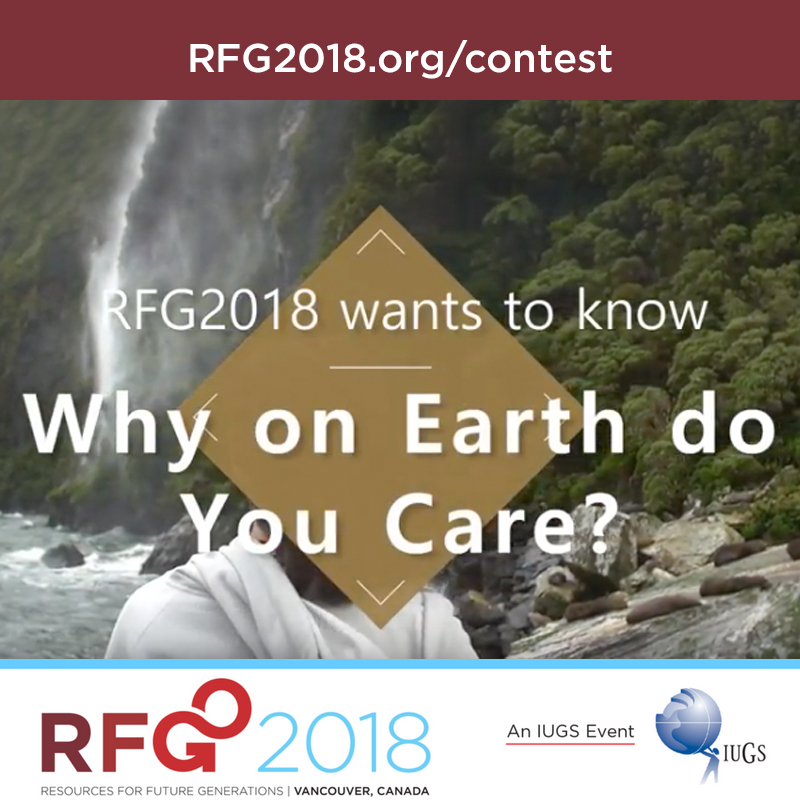 Investing in our Future and Celebrating Earth Champions
By now we hope you've heard about Resources for Future Generations 2018 (RFG2018), an innovative international conference we have partnered with that will explore important questions about creating a sustainable future for the extraction, use, and management of earth's resources.
RFG2018 is highly focused on gathering and celebrating young leaders tackling these important issues. Every day, in their own way, young leaders are innovating, researching, and inspiring CHANGE that will lead to a sustainable future for the residents of planet earth. These are our EARTH CHAMPIONS. RFG2018 wants to hear THEIR stories!
RFG2018 is running a fun video contest asking young leaders to share how they are helping create change. You could win $500 + a chance to attend #RFG2018 on the house. Details available at http://bit.ly/2hR7Dbu.
We hope to see some of you submit!